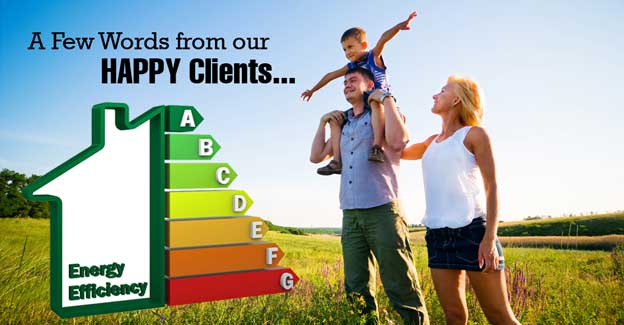 We will provide a professional, cost effective and reliable service in a clean non intrusive way
In an attempt to be able to save more, I tried DIY spray foaming and simply followed some videos on how to do it online since they are (as I thought it was) very easy to follow. Problem was, I wasn't so sure about the correct mixture so it left me with brittle texture foam which in the end, I had to remove. Luckily, my brother told me to try Healthy Solutions, LLC. I gave them a shot and was astonished at how my basement turned out. Had I known them first, I would have not thrown away my money trying to do it on my own. Thanks!
Mike Jacobs, Hurst, TX
Healthy Solutions, LLC delivered an outstanding service. I had my house's wall cavities foam-sprayed in preparation for the winter. On top of delivering a very clean job without leaving a single mess, the staff was courteous and educated me enough on the product that they used. Now, I know that the products doesn't contain any harmful chemicals like CFCs and all. Kudos for a job well done!
Connie Jackson, Bedford, TX
My tenants always complained about the noise and their inconvenience during winter. So, during the summer, in order to address their concern, I went out and search the internet for reliable people who will carry out the task -This was where I found Healthy Solutions, LLC. I cross-referenced them in order to be sure that they are for real. So, I hired them and they worked on 4-door apartment and true enough – these people are really committed. Now I know that all the good reviews I have read on them are real!
Justin Stackhouse, Colleyville, TX
What I really like best about Healthy Solutions, LLC is their use of environment friendly products that does not compromise our health. Being an advocate of green products, I am really pleased that these people does not only work on delivering an excellent job on carrying insulation projects but more so, on being aware of the environment impact that their product may cause. Had my small basement insulated and I can't say anything except that it is better now during winter. On top of that, sound proofing is superb!
Rica Ramirez, Fort Worth, TX
I had the entire house insulated by Healthy Solutions, LLC and I am so happy about the decision as well as choosing them. It is my first time working with them and I am really impressed about the output. It has been 3 months since they insulated the whole place and I can really say that the savings I get from my electric bill is really something that other people should know. Aside from the convenience that you get, you'll have savings on top of that. I don't really have a single hesitation in my mind recommending this company.
Mindy Jules, Duncanville, TX
I was having problems with my office roof deck since there are a lot of unwanted air coming in. Hence, it was literally a huge pain most especially during the cold season. So, I decided to call a colleague and asked assistance. He told me to try Healthy Solutions, LLC since it was the same company that insulated his house. When I looked at the company, I was surprised that they were just a few blocks away from my office. So, I called them and have them inspected the site and they gave me a reasonable quote. To be honest, I contacted 3 companies and I settled with Healthy Solutions, LLC since they are the cheapest. When the job was done, I realized how lucky I was choosing them. The whole team was very professional and left the work area clean. Really glad to have worked with them. These people are really worth recommending and worthy of this review! Good luck and continue the great service.
Richard Nash, Haltom City, TX